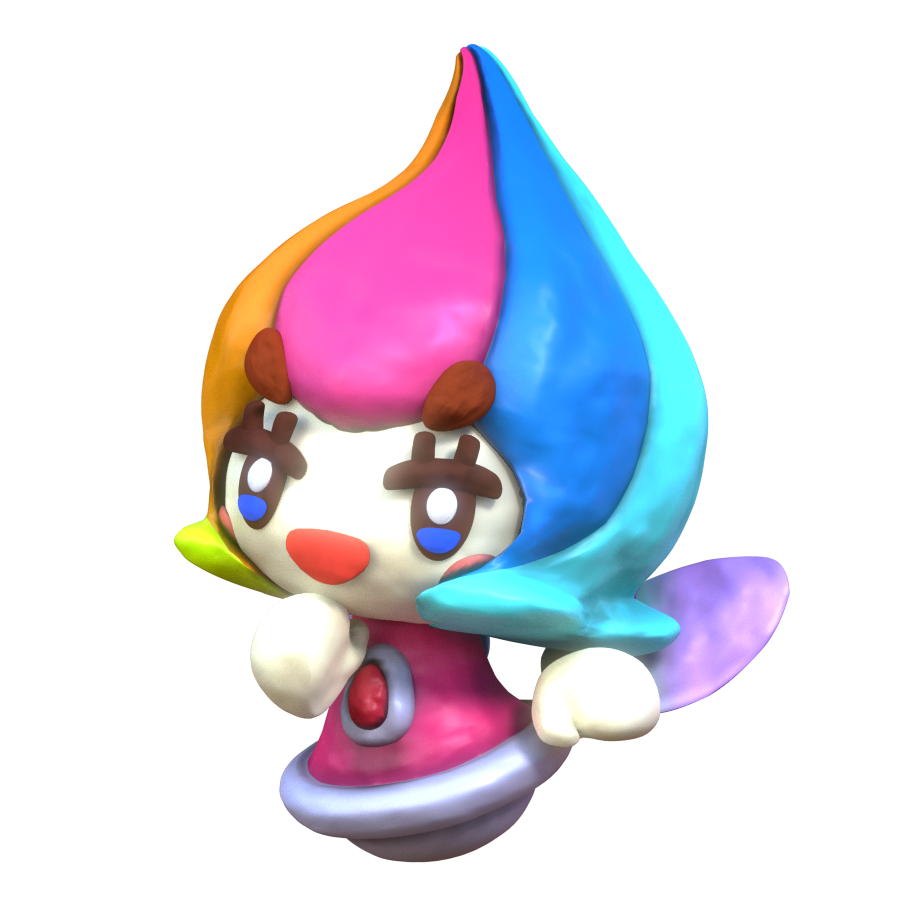 Hello! Welcome to my personal website!
I'm Osha, a 22-year old novice Blender user who likes to make 3D renders of videogame characters, especially related to Nintendo!
My favorite Nintendo franchises are Pokémon, Kirby, Animal Crossing and Super Smash Bros.
While I mostly like Nintendo games, I do enjoy videogames from other companies, which is the case with SEGA's Sonic and Puyo Puyo. I probably shouldn't explain a lot, others it might be a lot to read, hehe.
As my username implies, my favorite Pokémon is Oshawott, I simply love the little guy to bits, though I also like Ribombee, which is my current avatar on DeviantArt! And the little fairy here is called Elline, which is from Kirby and the Rainbow Curse.
This page is still under construction and sometimes I take my time to update it, that means some links may not work. But, if you wanna see my work from the different Nintendo franchises available, feel free to check them out!
Please consider following me on DeviantArt, or my Twitter! Thank you for passing by, and I hope you have a nice day!
©2019-2021 TheAdorableOshawott. Hosted by Neocities and powered by Bootstrap.